This
post
was originally published on
this site
Two young Israeli men alleged to be the co-owners of a popular online attack-for-hire service were reportedly arrested in Israel on Thursday. The pair were arrested around the same time that KrebsOnSecurity published a story naming them as the masterminds behind a service that can be hired to knock Web sites and Internet users offline with powerful blasts of junk data.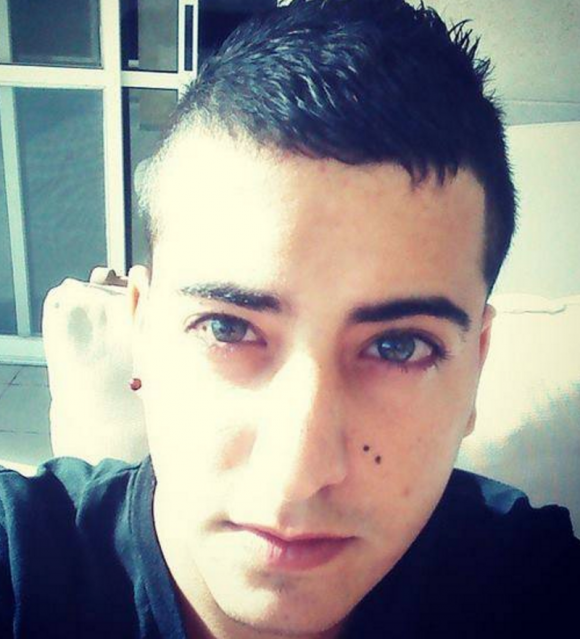 18-year-old Yarden Bidani.
According to a story at Israeli news site TheMarker.com, Itay Huri and Yarden Bidani, both 18 years old, were arrested Thursday in connection with an investigation by the U.S. Federal Bureau of Investigation (FBI).
The pair were reportedly questioned and released Friday on the equivalent of about USD $10,000 bond each. Israeli authorities also seized their passports, placed them under house arrest for 10 days, and forbade them from using the Internet or telecommunications equipment of any kind for 30 days.
Huri and Bidani are suspected of running an attack service called vDOS. As I described in this week's story, vDOS is a "booter" service that has earned in excess of $600,000 over the past two years helping customers coordinate more than 150,000 so-called distributed denial-of-service (DDoS) attacks designed to knock Web sites offline.
The two men's identities were exposed because vDOS got massively hacked, spilling secrets about tens of thousands of paying customers and their targets. A copy of that database was obtained by KrebsOnSecurity.
For most of Friday, KrebsOnSecurity came under a heavy and sustained denial-of-service attack, which spiked at almost 140 Gbps. A single message was buried in each attack packet: "godiefaggot." For a brief time the site was unavailable, but thankfully it is guarded by DDoS protection firm Prolexic/Akamai. The attacks against this site are ongoing.
Huri and Bidani were fairly open about their activities, or at least not terribly careful to cover their tracks. Yarden's now abandoned Facebook page contains several messages from friends who refer to him by his hacker nickname "AppleJ4ck" and discuss DDoS activities. vDOS's customer support system was configured to send a text message to Huri's phone number in Israel — the same phone number that was listed in the Web site registration records for the domain v-email[dot]org, a domain the proprietors used to help manage the site.
At the end of August 2016, Huri and Bidani authored a technical paper (PDF) on DDoS attack methods which was published in the Israeli security e-zine Digital Whisper. In it, Huri signs his real name and says he is 18 years old and about to be drafted into the Israel Defense Forces. Bidani co-authored the paper under the alias "Raziel.b7@gmail.com," an email address that I pointed out in my previous reporting was assigned to one of the administrators of vDOS.
Sometime on Friday, vDOS went offline. It is currently unreachable. Before it went offline, vDOS was supported by at least four servers hosted in Bulgaria at a provider called Verdina.net (the Internet address of those servers was 82.118.233.144. But according to several automated Twitter feeds that track suspicious large-scale changes to the global Internet routing tables, sometime in the last 24 hours vDOS was apparently the victim of what's known as a BGP hijack.
BGP hijacking involves one ISP fraudulently "announcing" to the rest of the world's ISPs that it is in fact the rightful custodian of a range of Internet addresses that it doesn't actually have the right to control. It is a hack most often associated with spamming activity. According to those Twitter feeds, vDOS's Internet addresses were hijacked by a firm called BackConnect Security.
Reached by phone, Bryant Townsend, founder and CEO of BackConnect Security, confirmed that his company did in fact hijack Verdina/vDOS's Internet address space. Townsend said the company took the extreme measure in an effort to get out from under a massive attack launched on the company's network Thursday, and that the company received an email directly from vDOS claiming credit for the attack.
"For about six hours, we were seeing attacks of more than 200 Gbps hitting us," Townsend explained. "What we were doing was for defensive purposes. We were simply trying to get them to stop and to gather as much information as possible about the botnet they were using and report that to the proper authorities."
I noted earlier this week that I would be writing more about the victims of vDOS. That story will have to wait for a few more days, but Friday evening CloudFlare (another DDoS protection service that vDOS was actually hiding behind) agreed to host the rather large log file listing roughly four months of vDOS attack logs from April through July 2016.
For some reason the attack logs only go back four months, probably because they were wiped at one point. But vDOS has been in operation since Sept. 2012, so this is likely a very small subset of the attacks this DDoS-for-hire service has perpetrated.
The file lists the vDOS username that ordered and paid for the attack; the target Internet address; the method of attack; the Internet address of the vDOS user at the time; the date and time the attack was executed; and the browser user agent string of the vDOS user.

A few lines from the vDOS attack logs.

Tags: 82.118.233.144, Akamai, applej4ck, backconnect security, BGP hijacking, booter, Bryant Townsend, CloudFlare, Digital Whisper, fbi, itay huri, Prolexic, Raziel.b7@gmail.com, themarker.com, vDos, Verdina.net, yarden bidani
This entry was posted on Saturday, September 10th, 2016 at 3:13 pm and is filed under Other. You can follow any comments to this entry through the RSS 2.0 feed. You can skip to the end and leave a comment. Pinging is currently not allowed.